State of Arkansas Acknowledges Diminished Value Claims – Find out how much you are entitled to.
If you were in an accident that was not your fault, or partially not your fault, in Arkansas, you may be entitled to recover money for the loss in value to your vehicle due to the accident.   This loss in value, also called diminished value, is recognized as a recoverable loss in Arkansas.  Even if the accident happened up to multiple years ago, you may still be eligible to be paid for diminished value.
What is Diminished Value in Arkansas?
Diminished Value in Arkansas is defined as the loss in fair market value of a vehicle due to an accident caused, or partially caused, by an insured Arkansas resident or business.  The Diminished Value can be calculated in a number of ways.  To submit a diminished value claim successfully, it is recommended to utilize a professional service that specializes in diminished value claims and appraisals.
For a Free Diminished Value Claim Evaluation, call 1-888-967-6488, or submit your contact information today.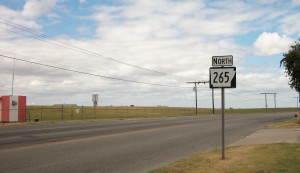 Filing an insurance claim for Diminished Value in Arkansas
The insurance claim process is complicated.  Crucial in filing any insurance claim is having the correct paperwork and supporting documentation prepared professionally.  Claims that are submitted improperly could lead to delays or even a denial.  Before filing any insurance claim, it is recommended to consult a professional that is seasoned in the insurance claim process.
Diminished Value is generally not covered in an auto insurance policy in Arkansas when making a first-party claim unless there is Uninsured/Underinsured Motorist coverage.  A first-party claim is when an individual files a claim under his/her own insurance policy.
When an accident is the other party's fault and a claim is made against that party's insurance policy, it is called a third-party claim.  Diminished Value in Arkansas may be covered under the at-fault party's insurance policy.  To determine eligibility and the amount of diminished value that may be payable, contact us for a Free Diminished Value Claim Evaluation.