Intricacies of Commercial Vehicle Truck Claims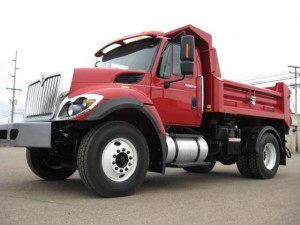 Commercial vehicle truck insurance claims are often more complex than auto claims.  In addition to physical damage, losses that commonly occur in commercial vehicle truck claims are loss of business income and loss of business personal property and equipment.  There may be other significant expenses related to a commercial claim that may be reimbursable under a commercial policy.  Losses and expenses in a commercial claim should be managed with the assistance of professionals in the field.
Submitting a commercial vehicle truck claim can involve management of claim documentation, handling of ongoing correspondence, and understanding of the commercial policy. Mistakes and errors can lead to lengthy delays and even wrongful denials.  Contact our team of experts for a Free Claim Evaluation.
Types of Commercial Vehicle Truck Claims:
Below are some types of trucks our experts can assist with:
North American Truck Manufacturers:

American Coleman
American LaFrance
Autocar Company
Bailey
Bering Trucks
Brockway
Brown
Crane Carrier Corporation
Chevrolet
Colet
Corbitt
Dart
DeSoto
Diamond T
Dina
Dodge
E-One
Fageol
Flextruc
Ford
Freeman
Federal
Freightliner Trucks
FWD Auto Company
Gersix
GMC
General Motors Canada
Gotfredson
General Vehicle
Hayes Truck
Hendrickson
HinoHugIbex
Isuzu
Jarrett
Jeffedry Quad
Kenworth
Knox
Liberty
Mack Trucks
Marmon-Herrington
Marmon
Mitsubishi Fuso
Moreland
International
Nissan
Oshkosh
Kalmar Industries
Pacific
Paymaster
Peterbilt
Pierce
Ramirez
Rapid
Relay
Reo
Republic
Riker
Spangler
Stewart
Sterling Trucks
Studebaker
Scot
Traffic
UD Trucks
Volvo Trucks
Walter
White
Western Star Trucks
Zeligson

European Truck Manufacturers:

ACMAT
Associated Equipment Company
Alfa Romeo
Argyle
Armstrong-Saurer
Astra
Austin
Automiesse
Avia Trucks
AWD
Barkas
Baron
Barreiros
Bean
Berliet
Berliet-Tramagal
Berna
British Motor Corporation
Brossel
Büssing
Borgward
Caledon
Chenard-Walcker
Citroen
Csepel
DAF Trucks
Daimler AG
De Dion-Bouton
Delahaye
Dodge
DouglasEbro
ELBO
FAR Trucks
Faun GmbH
FBW
Fiat
Foden
MannMAN
Maudslay
McCrud
Minerva
Officine Meccaniche Tortonesi
Opel
Pagefield
Panhard
Peugeot
Proctor
Raba
Renault Trucks
Rutland
Scania
Sides
Simca
Sisu Auto
Titan
Volkswagen Commercial Vehicles
Gaz
Garrett
Gilford
Gräf & Stift
Grube
Hanomag
Henschel
Horch
IFA
Iveco
Kaelble
Mercedes-Benz